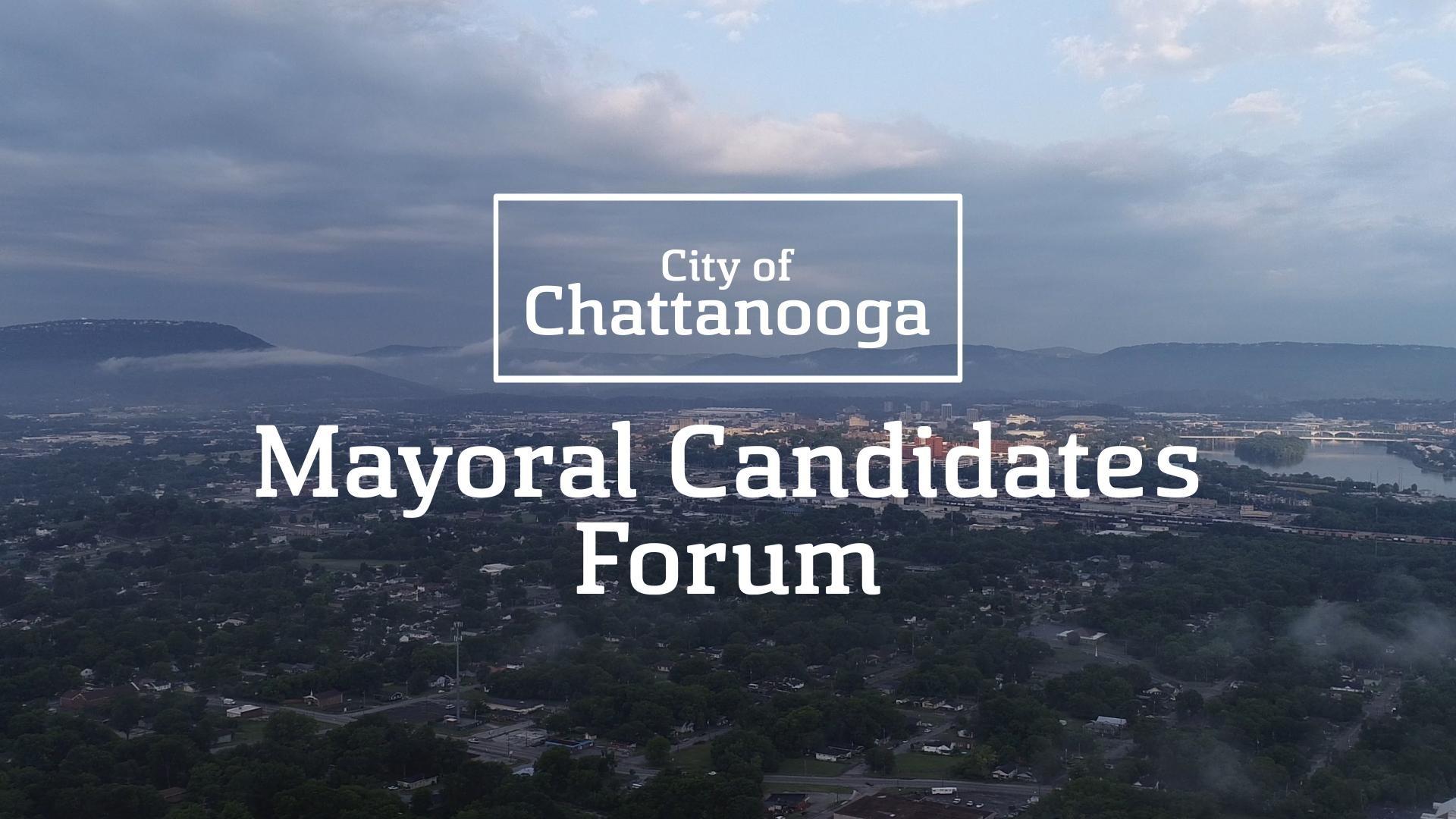 WTCI has partnered with the Chattanooga Area Chamber of Commerce, the Community Foundation of Greater Chattanooga, United Way of Greater Chattanooga, The University of Tennessee at Chattanooga, and our media partner, WUTC 88.1 fm, to produce a series of forums for candidates for Mayor of Chattanooga. The forums will focus on three main topics: the local economy, cradle-to-career education, and civic infrastructure.
The forums are moderated by Ray Bassett, the host of WUTC's Scenic Roots.
Forum #1
Andrew McLaren / Kim White / Robert Wilson / Dr. Elenora Woods
56:46
Published:
Forum of candidates for Chattanooga's mayor. McLaren, White, Wilson, Woods.
Forum #2
D'Angelo Davis / Wade Hinton / Chris Long / George Ryan Love
56:15
Published:
The second forum of candidates for Chattanooga's mayor. Davis, Hinton, Long, Love.
Forum #3
Monty Bruell / Lon Cartwright / Christopher Dahl / Tim Kelly / Erskine Oglesby
56:46
Published:
Forum of candidates for Chattanooga's mayor, Bruell, Cartwright, Dahl, Kelly, Oglesby
The collaboration of these partners made this series of forums possible