Showcase

MUHAMMAD ALI

The new film from Ken Burns, Sarah Burns, & David McMahon brings to life one of the most indelible figures of the 20th century. Ali insisted on being himself unconditionally and became a global icon and inspiration to people everywhere.

PREMIERES SEPTEMBER 19TH AT 8pm

Finding Hope

A look at how the pandemic has affected two local small businesses in different ways.

See the whole story

Root For The Home Team

Howard High's revitalized baseball program is ready to take the field.

Watch Now!
FEATURED VIDEOS
Muhammad Ali - A Look Ahead
Muhammad Ali brings to life the boxing champion who became an inspiration across the globe

WTCI PBS
Chattanooga: Stronger Together Premieres October 3rd!
A brand-new series from WTCI PBS premieres October 3rd. "Chattanooga: Stronger Together", hosted by Barbara Marter and Toni Miles, is a celebration of service in our community.

Call the Midwife
Season 10 Preview
It's 1966, England is hosting the World Cup, but times are still testing for the midwives. Season 10 premieres Sunday, October 3rd on WTCI PBS!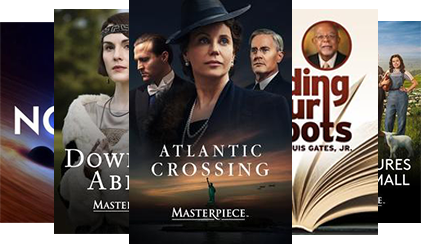 WTCI Passport is an exclusive benefit for WTCI members that provides extended access to an on-demand library of PBS programs, including full seasons of many current and past series. Stream your favorite PBS shows including Masterpiece, American Experience and NOVA, and watch anytime on your computer, smartphone, tablet or popular streaming device using the PBS Video app!