FEATURED VIDEOS
PBS Presents
PBS: Celebrating 50 Years | PBS 50th Anniversary
Join us in celebrating this historic milestone as we reflect and look forward.

Explore Health
COVID-19
In our season three premiere, host Ron Harr speaks with three area doctors with three unique perspectives on coronavirus. This hour-long special premiered Thursday, October 1st.

FRONTLINE
The Choice 2020: Trump vs. Biden
1:54:21
Published:
An election-year examination of the moments that shaped Donald Trump and Joe Biden.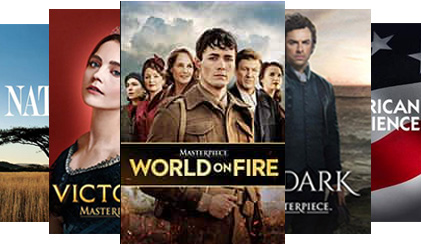 WTCI Passport is an exclusive benefit for WTCI members that provides extended access to an on-demand library of PBS programs, including full seasons of many current and past series. Stream your favorite PBS shows including Masterpiece, American Experience and NOVA, and watch anytime on your computer, smartphone, tablet or popular streaming device using the PBS Video app!