FEATURED VIDEOS
WTCI Community Advisory Board - Call for Applications
The WTCI Community Advisory Board advises WTCI on appropriate decisions concerning controversial programming, and recommending ideas for local programming, education initiatives, community development and partnerships.

If you are interested in becoming a member of WTCI's Community Advisory Board, we want to hear from you!

Explore Health
Your COVID Questions
You still have questions about the COVID-19 pandemic. We've got answers.

All Creatures Great and Small
Official Trailer
2:00
Published:
The new series starring Nicholas Ralph, Samuel West, and more begins Jan. 10, 2021, 9/8c.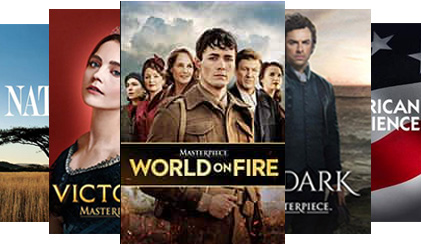 WTCI Passport is an exclusive benefit for WTCI members that provides extended access to an on-demand library of PBS programs, including full seasons of many current and past series. Stream your favorite PBS shows including Masterpiece, American Experience and NOVA, and watch anytime on your computer, smartphone, tablet or popular streaming device using the PBS Video app!