FEATURED VIDEOS
FRONTLINE
The Choice 2020: Trump vs. Biden
Watch Now: An election-year examination of the moments that shaped Donald Trump and Joe Biden.

Greater Chattanooga
Hidden Healing
Understand the efficacy and complexity of music therapy and how it's growing in our area.

Greater Chattanooga
Survivor: The Story of Louis 'Kayo' Erwin
8:02
Published:
The USS Indianapolis was hit by a Japanese torpedo in 1945. A Chattanooga native survived.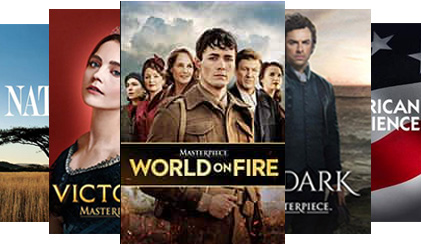 WTCI Passport is an exclusive benefit for WTCI members that provides extended access to an on-demand library of PBS programs, including full seasons of many current and past series. Stream your favorite PBS shows including Masterpiece, American Experience and NOVA, and watch anytime on your computer, smartphone, tablet or popular streaming device using the PBS Video app!