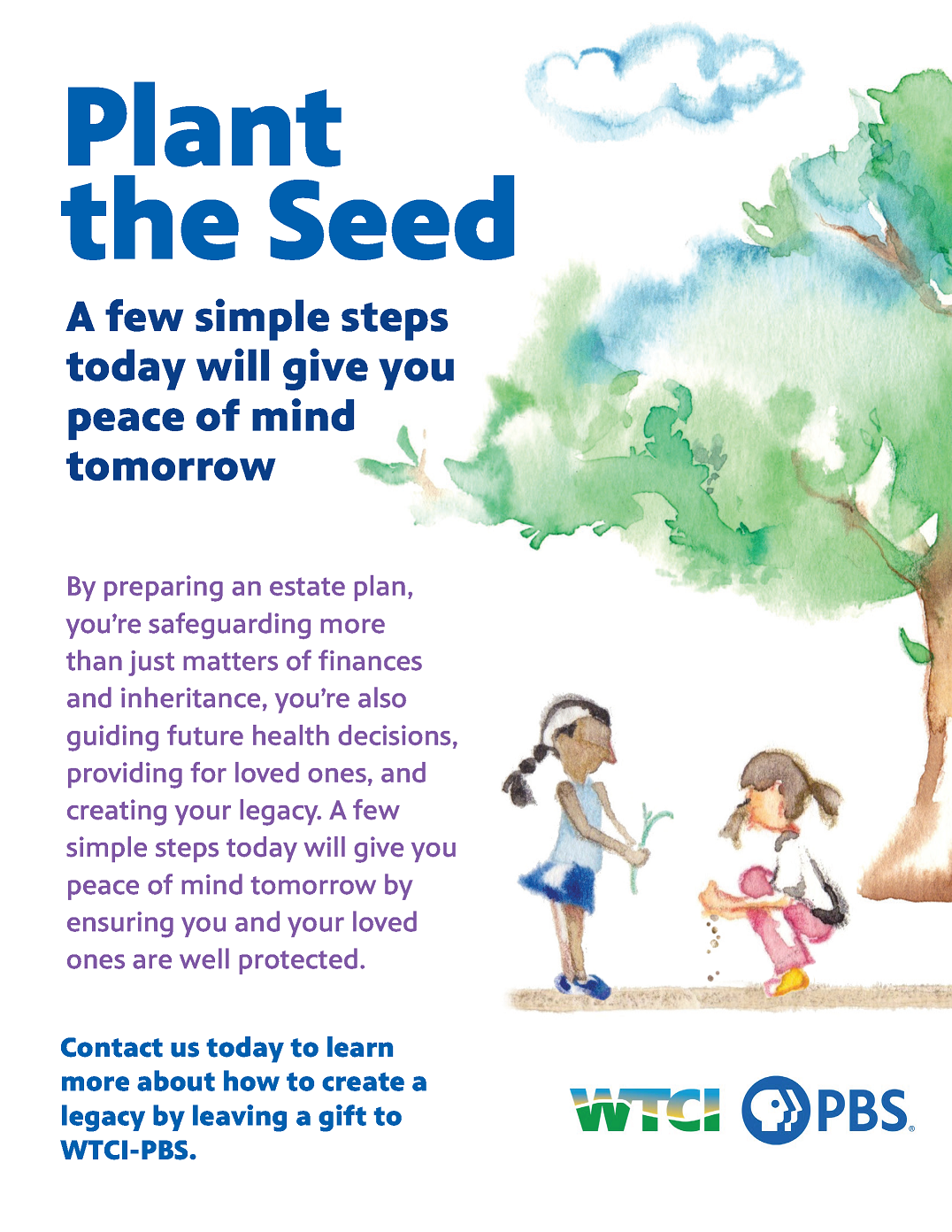 For 50 years, WTCI-PBS has transported our viewers to America's national parks, Broadway's front row, and the outer edges of the universe, while at the same time exploring and celebrating the unique character, people, art, and beauty of the Greater Chattanooga area that we are fortunate to call home.
By making an estate gift to WTCI-PBS, you are leaving a legacy by ensuring the provision of quality, trusted public television programming for future generations.
Including WTCI in your estate plan is one of the most meaningful ways to show your commitment to the continuing success and growth of our station. While monetary contributions are always appreciated, many other creative and flexible giving options exist that can benefit you and WTCI at the same time. Consider, for example, donating real estate, stocks, marketable securities, or other assets, or even naming WTCI as the beneficiary of a life insurance policy. Many estate giving options offer generous tax benefits, so we encourage you to consult with your financial advisor to discuss your charitable gift goals.
Leaving a legacy is possible for anyone, regardless of capacity to give during one's lifetime. Helping to ensure the sustainability of WTCI with an estate gift demonstrates your strong belief in the power of public media, and your support of our mission will serve as an inspiration to others, enriching the Chattanooga community for many years to come.
Every donation makes an impact. We welcome the opportunity to discuss how leaving a legacy gift to WTCI can play a transformational role in our station's future while supporting your personal, financial, and estate planning goals.
Please take a moment of your time to watch LeeAnn's story and to learn about why she's chosen to include WTCI in her estate plan.
To learn more about how you can support WTCI through planned giving, please contact Linda McReynolds by email at lmcreynolds@wtcitv.org or by phone at 423.702.7808.