WTCI will debut the broadcast premiere of the fourth season of Greater Chattanooga on Thursday, April 4th at 8 PM. Presented by EPB Fiber Optics, this Emmy Award-winning series of short films explores the people and the ideas that make us more aware, happier, & stronger as a community. During these last four years, WTCI's producers have taken their cameras up some of the region's most dizzying heights and down to below Chattanooga's surface, under its waters and beyond to the stories that ripple around the community.
WTCI President and CEO Paul Grove expressed pride in his team, saying "WTCI's dedicated production staff serves their community every day, telling the stories that make our region unique, educating, engaging and inspiring a lifetime of learning in all of our neighbors." Throughout the year, WTCI producers release episodes online, engaging audiences through debuts on video platforms like YouTube, the station's web sites and social media platforms like Facebook and Twitter.
New episodes of the fourth season will debut on-air each Thursday at 8 PM, with encore broadcasts Saturdays at 4 PM and each Sunday at 10:30 AM. This season debuts Thursday with a premiere featuring stories that range from the unique programs of the Tennessee Aquarium Conservation Institute to an inspirational Cleveland organization teaching new skills to women facing challenging circumstances. The April 4th broadcast debut also includes a compelling story about Mark Herndon, a geologist and photographer helping to promote musicians building careers around the Tennessee Valley. Each on-air episode is hosted by local artist Kevin Bate and is available online in the week following the Sunday encore broadcasts. Support for this series and the dozens of streaming episodes that the team produces comes from EPB Fiber Optics, Baylor School, Cempa Community Care, Chattanooga Convention and Visitors Bureau, Dread Hollow, Hank's Carpets, UNUM and Mojo Burrito.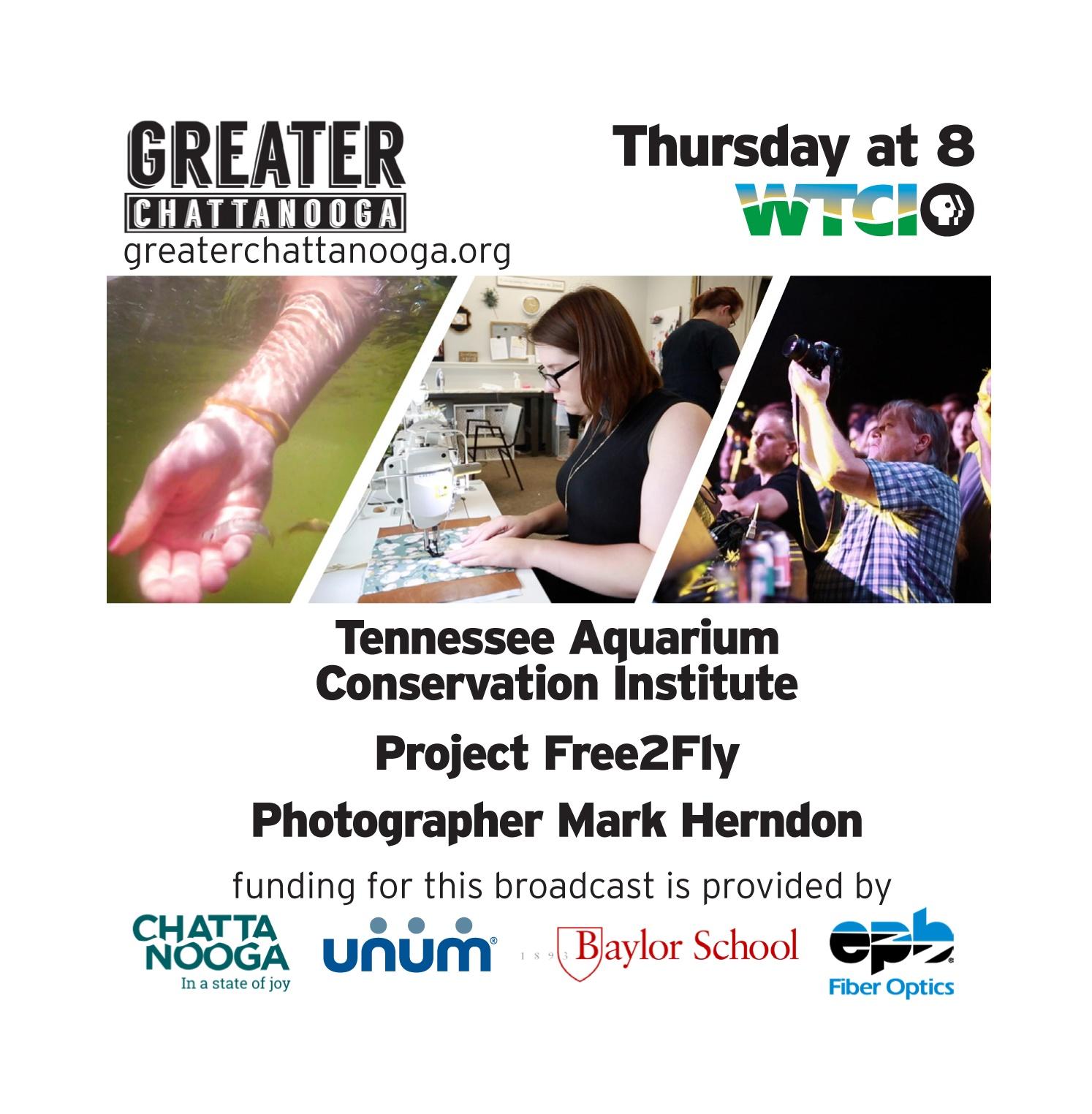 WTCI, the Tennessee Valley's community PBS station, has been nominated for an Emmy ® Award for several Greater Chattanooga episodes, including, For the Fallen, Fighting for Change, Underground Revealed and Our Family, an inspiring story about the power of love to overcome disability. This season audiences will also enjoy episodes featuring Tom Thumb golf's history at Rock City Gardens, local band Strung Like A Horse, the Miracle League of Whitfield County, a locally-made hot sauce setting the industry on fire and more from across the Tennessee Valley!
WTCI, the Tennessee Valley's community PBS station, reaches a 35-county region and serves over 440,000 households with programming, events and educational outreach that educate, engage and inspire a lifetime of learning and exploration. For scheduling, programming and membership information, visit the station online at wtciTV.org. For underwriting and sponsorship opportunities, please contact Jaye Brewer at 423-702-7806.